The 6-Step Game Plan
Use Our Best Practices For Building A 6-Step Game Plan.. If your looking for the ultimate strategy. You've come to the right place.
Are you tired of struggling to lose weight? Do you have a trip coming up in a couple weeks and you want to feel confident and sexy in a bikini? Are you trying to get back to your pre-baby weight? Whatever the reason might be that you are trying to lose weight you have come to the right page that will provide you with the tips you need to break past your weight loss plateau and shed that stubborn body fat once and for all! 
How to lose weight?
You need to know how many calories your body needs
You need to follow a meal plan that's made up of lean protein, fruits and green veggies
Journal your meals so you can make sure your body is getting the correct amount of nutrients
Dedicate 3% of your day 4 days a week to exercise
Aim for 1 to 2 pounds of weight loss each week
Make sure you have a solid support and accountability system in place
Sounds simple right? 🙂 Making changes is never easy and most of us don't like making changes to a lifestyle that we have grown accustom too. So losing weight sounds great but making it happen is a-whole-nother battle. I wish I could snap my fingers and help all of my members magically drop the pounds but unfortunately it's just not possible. The secret to losing weight is exercising and making sure your diet is on point.
So at this point you might be thinking about clicking off of this post. But please keep reading. I promise that by the end of this you'll have a game plan for what you need to do to start losing weight and to keep it off for good 🙂
So lets get started….
First, I want you to watch this quick video. It is going to give you the dose of motivation you need to get started on your weight loss journey.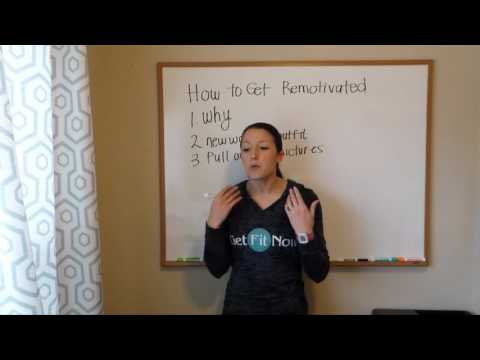 Fat Mass and Fat Free Mass
I know your main focus right now is how to lose weight but there is something more important that you need to be paying attention to and that is your Fat Mass and Fat- Free Mass. Your fat-free mass includes your muscles, organs, bones and connective tissue.
Muscle helps to support your joints helping to improve balance and reduce the risk of injury. Studies have estimated that 1 pound of muscle burns 50 calories per day. So, an extra 10 pounds of muscle will burn approximately 350 to 500 calories a day.
Your fat mass is the amount of fat you have on your body. Now don't get me wrong your body needs fat to survive but there is an specific amount that your body needs. That amount depends on your body type, age, activity level and fitness goal. For the general population the levels accepted as healthy are between 21-31 percent for women. If your body fat percentage goes above the desired range your risk of developing heart disease, type 2 diabetes, high blood pressure, osteoarthritis, and certain cancers increases.
Clean Eating 101
In order to lose weight and decrease your body fat percentage you have to start eating clean. You might notice I didn't say you need to go on a diet. When I think of a diet I think of something that's short term, restricting, and involves food that's not so tasty 🙂 Eating clean is about eating more of the best and healthiest options in each food group and cutting out processed food. That means eating whole foods like veggies, lean protein, fruits and fats. You need to make sure you are giving your body the vital nutrients it needs to function and thrive.
We also need to address portion control. If you eat more food than your body needs your body will store the excess food as fat. It does not matter whether those calories come from pizza, cake or a protein shake. If you eat more than your body can use it stores.
For some women eating clean is the most difficult part of the weight and fat loss process. ABC news recently released an article that said there are roughly 108 million people on a diet right now in the United States and that dieters typically make 4 to 5 attempts per year. I think one of the challenges is trying to figure out what you should eating. Your clean eating meal plan needs to be based on how many calories and the nutrients your body needs for fuel each day.
Your basal metabolic rate (BMR) is the amount of energy (in the form of calories) that your body needs to function while resting for 24 hours. This number of calories reflects the number of calories your body needs to support vital functions.
The Mifflin-St. Jeor equation is considered the standard for calculating BMR.
For Women: BMR= 10 x weight (kg) + 6.25 x height (cm) -5 x age (years) –161
Remember this number will change as you lose weight and just like with other calculations it is not 100 percent accurate. With that being said it will provide you with a good starting point J
It you want to lose fat you need to eat around 15 to 20 percent less than what you burn.
It is important to make sure you are tracking your progress every week. You should shoot to lose at least 1 pound a week. If you don't hit that goal that means you need to switch something up with you diet and exercise.
Meal Prep
Most of us may not have a lot of time to spend in the kitchen preparing for our next meal. Having a family of your own, being a student, or working full-time can often have you reaching for frozen dinners or eating out. The solution? Meal Prep.
Meal prepping is a really great way to save time AND save yourself from over-processed junk food. By doing this, you can have all of our meals prepped and ready by the time you get home.
'Meal Prep' is just short for 'meal preparation,' so you're literally just preparing your meals ahead of time. By prepping your meals beforehand, you save time in the kitchen while also saving money!
You can plan all of your meals at once or maybe just your dinners if that is your biggest time waster. You can even prep all your snacks a week in advance! Meal prep can be different for everyone, you just have to find the best way that works for you!
These are some of my top meal prep tips:
Find out what day is your 'prep day'
Some like preparing at the beginning of the week, some like to do it at the end. This can depend on whether or not you want to prep a week in advance or just 3 days in advance. If you're worried about food spoiling before the end of the week, prep only 3 days in advance and make your prep days 3 days apart.
For example, you can meal prep on Sunday and then meal prep again on Wednesday and leave one day out if you plan to go out with your family. Personally, I find that having 2 days of meal prep works best for me because I find that the food tastes fresher when it's not planned out more than 3 days in advance and also, prepping a whole week of meals in one day can be pretty exhausting.
If you're just starting out, I would recommend having 2 days of meal prep so you won't overwhelm yourself, but again, find whatever strategy that works best for you.
Plan out your meals beforehand
Take time to plan out what you want to make for breakfast, lunch, dinner, etc. Make sure you're getting in a good amount of protein, vegetables, carbs, and fats for each meal. If you're unsure of what those are, here are some examples.
Prepare your meals
This is where the real action starts.
Prepare all of your veggies and fruits beforehand by cleaning, peeling and cutting them. Any raw veggies you want to have for a snack along the week can quickly be dropped in a Ziploc bag for later. The same goes for fruits but make sure to refrigerate them to prevent spoiling.
For meats, plan out multiple ways you can make them so you don't get bored of it later on in the week. For example, for chicken, you can sauté it, grill it, bake it, or crockpot it, there's so many varieties. Another way to prepare it is to use different marinades for the chicken so you get a different flavor every day!
For chicken specifically, I found it was easiest to go ahead and separate all of the chicken breasts and wrap them individually with serene wrap before putting them into the freezer. This way, I would save time during the next meal prep because they would already be separated and ready for me to cook.
You can either choose to pre-cook your meals OR you can prepare them all beforehand for cooking later on in the week. For foods like brown rice or quinoa, I suggest you cook these in bulk for the week because they would take longer to prepare.
Store your meals
Have microwavable containers you can use to store your meals. They can be different sizes and different colors if you find that's easier for you to differentiate your meats from your veggies or your lunch from dunner. There are also 2 ways you can store them.
Store all of your meals in their own container (having your lunch in one container and your dinner in a separate container)
Storing the meats and vegetables separately (having all of chicken breasts in one container and vegetables in another)
I really hope you found these tips helpful! These are just some of the basics of meal prepping so if you are really interested in getting started, I suggest searching up different styles on preparing meats or even meals plans you can use, there so many resources out there! The level of detail you want to put into your meals will depend on your both your schedule and health goals.
Right now it may seem a bit intimidating but once you try it, it can be a HUGE time-saver. Meal preps are meant to make your life a bit easier so just try and see what level of meal prepping works best for you.
If meal prep is still too time-consuming for you and overwhelming, you can try out the Get Fit Now meal plan where we provide you with a grocery shopping list, a snack list, and over 120 healthy recipes. Click here to book a free training and nutrition session with one of our coaches.
Strength Training
Now that we've but together a game plan for eating clean, green and lean it's time to talk about exercise. You need to make sure you're doing targeted strength training 4 days a week. Not only will strength training help you tone up it will also help you burn more overall calories, which can help you lose more fat!
Here's a sample schedule you could follow:
Monday: Upper Body and Abs
Tuesday: Lower Body and Abs
Wednesday: Upper Body and Abs
Thursday: Lower Body and Abs
We know that lifting weight can be really intimidating if it's something you haven't tried before or if you haven't done it in a long time. But it doesn't have to be. Start out using light weights when your working out and really focus on your form and doing high reps.
You can also join us for a training session if you need help getting started. We have a women's only fitness studio and we specialize in strength training and nutrition. You can click here to book your first session.
How to stay Motivated
Let's face it not every day is going to go according to plan. If you fall off track one day you have to pick up the following and remember every day is a fresh start. Don't throw all of your hard work out of the window.
Click here to visit our blog post for tips on staying motivated.
Remember this… YOU ARE WORTH IT!!!!! Losing weight is going to be a journey with some up and down hill battles but it's nothing you can't overcome. You just need to remember why you started and how you life will change once you lose the weight.
We are always here for you if you need help. You can click here to book a session with us.
Committed to your success!
xoxo The Get Fit Now Team