Probably one of the best parts about planning a wedding is picking out the wedding dress. It can be either exciting or terrifying…or both at the same time. Though the terrifying part just might be when you realize a piece of clothing can cost you a fortune! But all you really need is to find the one that will make YOU feel like a million bucks. Still, that can be hard especially when the trouble areas just seem to stand out in sleeveless or backless dresses.
Don't let those trouble spots discourage you! Instead, fight them by doing specific exercises that will target those areas. To help, we here at GetFitNow have filmed a video to show you specific exercises that we would recommend to those who want to achieve a sexy toned back and slimmer arms.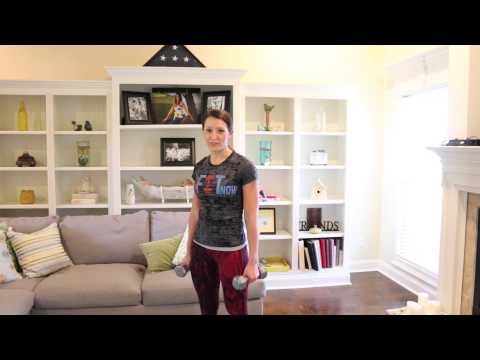 There are only 5 minutes to this workout so NO EXCUSES ladies. Just 5 minutes every day for the next few weeks and we promise that you will notice a difference in your arms and back. These exercises are designed to get you toned and slimmer so you can look and feel more confident in your wedding dress.
So comment below and let us know what you think about this workout. Is it challenging? Is it easy? We want to hear from you!
Love,
The GetFitNow Team